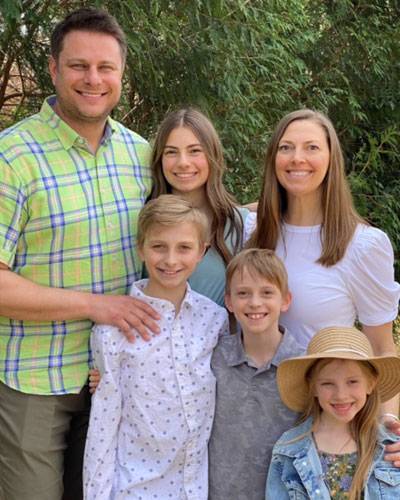 Chiropractor
Michael Oste, D.C.
Dr. Michael Oste is the clinic director and licensed Chiropractor serving the Minneapolis community for the past 14 years. He is a graduate of Northwestern College of Chiropractic in Bloomington, MN. He received his B.S. degree in biology from the University of Manitoba.
When he is not busy coaching others on how to achieve optimal health, Dr. Oste enjoys time with his wife, two daughters, and two sons as well as most outdoor activities and pursuing his lifelong passion for continued health and wellness. Practice Operations Director
Cecilee Oste
Cecilee earned her Bachelors Degree in Science and Design Communications from the University of Minnesota. Cecilee is passionate about the wellness lifestyle and makes it her mission to research safe and natural alternatives to conventional medicines.
She is a certified natural childbirth instructor and Bradley Method trained. Cecilee enjoys gardening, boating, outdoor activities like skiing, and being with her children and family.
OFFICE HOURS
---
Monday
7:30am - 11:00am
11:30am - 2:00pm
---
Tuesday
7:30am - 11:00am
11:30am - 2:00pm
---
Wednesday
7:30am - 11:00am
11:30am - 2:00pm
---
Thursday
11:30am - 2:00pm
---
Friday
9:30am - 11:00am
11:30am - 1:30pm
---
Saturday
Closed
OFFICE HOURS
---
Monday
Closed
---
Tuesday
Closed
---
Wednesday
Closed
---
Thursday
7:00am - 11:00am
---
Friday
Closed
---
Saturday
Closed
---
Address
4100 Berkshire Ln N #124, Plymouth, MN 55446
Take Care Chiropractic & Wellness